OPIN
European-Wide youth participation
OPIN.me, which we develop in collaboration with our international partners, is a platform designed as a hub for European youth participation.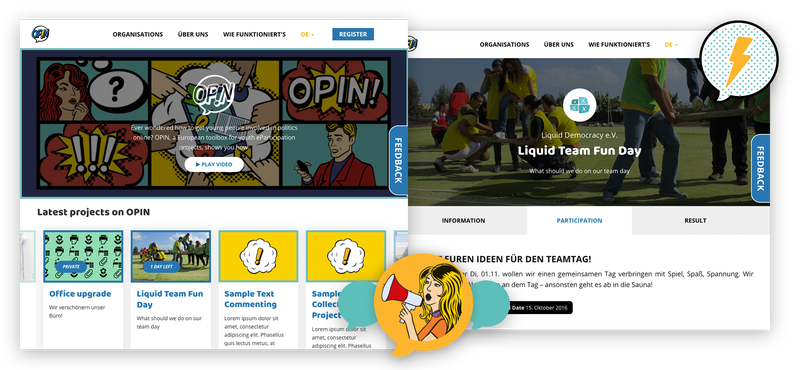 OPIN.me is an European-wide platform for digital youth participation. We develop it along with an international project consortium under the title 'EUth – Tools and Tips for Mobile and Digital Youth Participation in and across Europe'. It is supported by the EU research and innovation program Horizon 2020. OPIN offers an extensive toolbox for organisations and public administrations that address young citizens and intent to engage them in participatory decision-making. The initiators have the option to choose from various software features in order to embed their own customised participation process on the website. Currently the project is running in a pilot phase during which the platform is tested in practice by five different organisations.
Learn more about OPIN here or go to the consortium's website.