Let's work on digital democracy together!
Our non-profit organization works on innovative ideas and projects promoting democratic participation. Find out how you can support our vision of a more digital democracy below.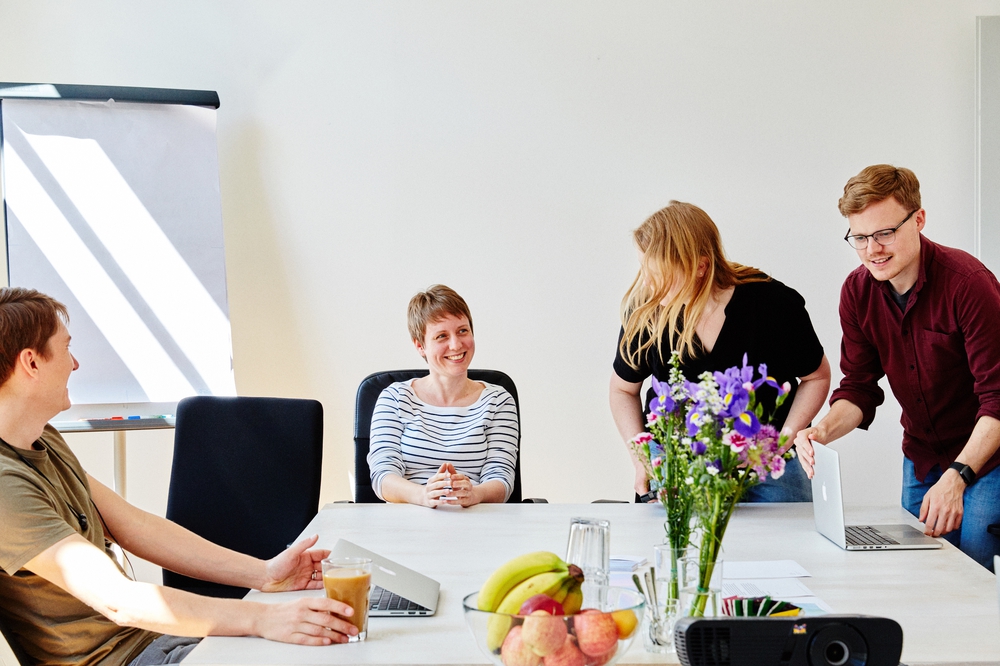 Become part of our team
Our team combines a wide range of expertise: The members of our full-time team come from various fields such as software development, political science or interface design. Do you want to join us and take digital participation to the next level? We look forward to receiving your application!
On this page as well as on our social media channels and via our newsletter, you can find out about open job postings straight away.
Get involved in politics
Our vision is a democratic culture in which active participation is a given for everyone. In pursuing this vision, we need political commitment: The topic of digital participation needs to be put on the political agenda!
Support initiatives like #DemokratiefuerAlle or #digitaleZivilgesellschaft in order to advocate for participation. Also, ask your local Members of Parliament about their views on issues like digital registration for initiatives or participation budgets.
Share our content on social media
On our social media channels we regularly inform our followers about news regarding our association and digital democracy. Share our posts with your network to increase the reach of the topic of political participation!
Help us improve our code
Our free and open-source participation platform adhocracy+ is developed by our association and based on our Adhocracy software library and the Django framework. You're missing a feature, found a bug, or want to further develop adhocracy+ yourself? Check out Github for more information on how you can help improve our code.
Support our work with a donation
With your contribution you support our non-profit work for an active democratic culture. Learn more about donations here.
You want to support digital democracy directly via bank transfer?
Liquid Democracy e.V.
IBAN: DE 68 4306 0967 1111 5903 00
BIC: GENODEM1GLS
GLS community bank
reason for payment: donation