We Create Open Source Software that Reflects the Diversity of E-participation Processes
Liquid Democracy develops open source software that allows many participants to collaboratively make decisions at any given time,  even if there are not at the same place. Our projects often face very different requirements, so that Adhocracy was conceived as a software library. The different blocks in that library are combined for each project to form complex participation processes.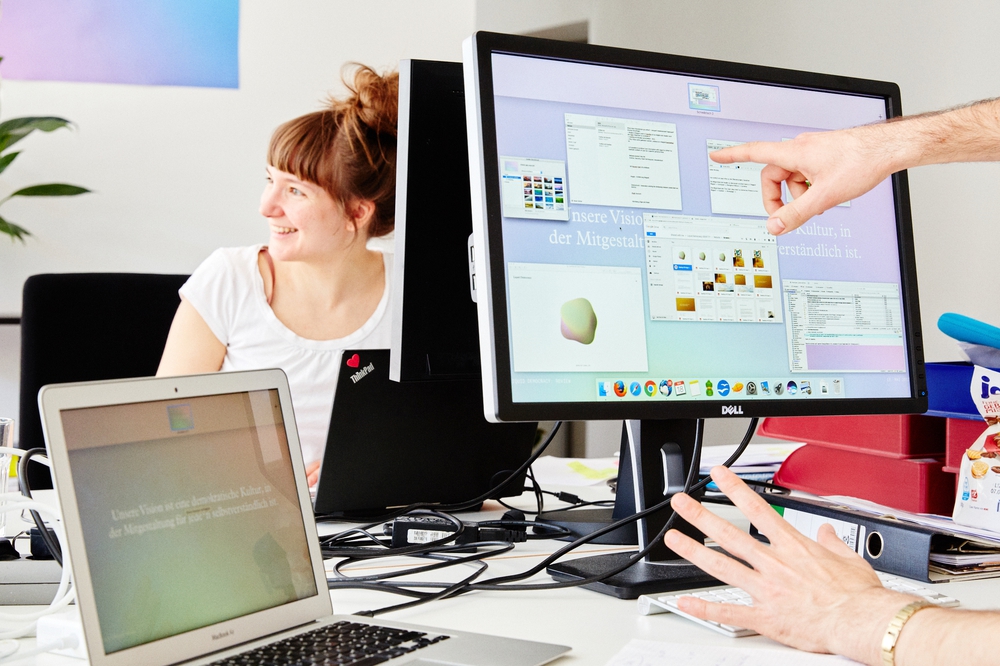 The participation processes that we implement based on Adhocracy are very diverse and cover everything from short surveys to multi-year idea challenges. Our software library can be used very flexibly. To get an impression of some of the most used features of Adhocracy, here you can find an overview over some of the modules of Adhocracy. For complex participation projects these modules are often combined and adapted to the needs of the project.   

Features of Adhocracy
Brainstorming/Consultation

Brainstormings are very flexible processes. You can use this module to collect ideas with other people or discuss exisiting ideas togethers. Participations can add ideas, rate existing ideas or comment on them.
Survey

With the survey module, Adhocracy offers an easy-to-use way to involve people on any topic. The process is made to get feedback on one ore more specific questions.
Map-based processes
Especially handy for discussions on urban development, consultation processes can be made more interactive and useful when used with a map in Adhocracy. Participants can locate their ideas on the map of a specified area.
Text Review

The module to collectively work on texts is perfect for the end of participation projects when a final result paper is made available to comment on. Participants can comment on individual paragraphs or sections of a document.
Agenda Setting

This module is very useful for internal use in organisations or for preparing events. Agenda setting allows to create an agenda collaboratively – either with existing items or by letting the community propose topics as they wish. 
Participatory Budgeting

With Adhocracy, planning budgets can be done openly and transparently. In cities such as Berlin this module has already been used many times to collect ideas from participants for citizen budgets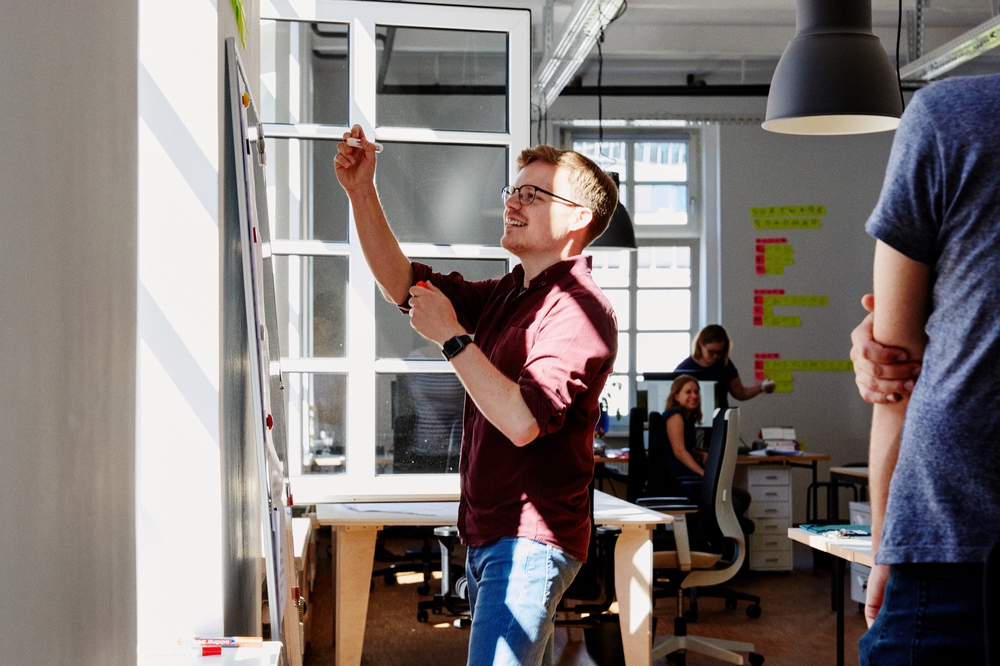 This separates our software from other solutions
1. Adhocracy is open source
Adhocracy is released under an open source license, so that all users benefit from the progress made in each project. Thus, synergies in the areas of security, innovation and the feature set of the software are made possible that also lead to cheaper development costs. Of most importance to us is that an open source approach allows for transparency of the software solution, which is key whenever software is used for political means. The code of all projects based on Adhocracy can be downloaded free of charge at https://github.com/liqd.
2. Participation projects can be embedded on external websites
When trying to involve people in participation projects, reaching them is one of the key barriers. That's why Adhocracy lets you embed participation projects. Similar to YouTube videos or tweets, any website editor can put a small code snippet on their website to make the project and all its functionality directly available on that website. Users can take part in the participation project without leaving the website they are on.


3. Adhocracy integrates face-to-face participation
We know that for complex participation processes you often need to have face-to-face events like workshops and brainstormings. Therefore, we our software treats events as an integral part of the platform, for example in the timeline overview of participation projects. On top of that, we help initiators of participation projects to document results of face-to-face meetings and make them available for everyone online.