Digital Participation In Action | workshop
Basic Webinar on Online-Participation with adhocracy.plus
You are a fan of participation and would like to implement your projects online? In our basic webinar we give you a practical introduction to the topic of participation and how you can implement it with adhocracy.plus.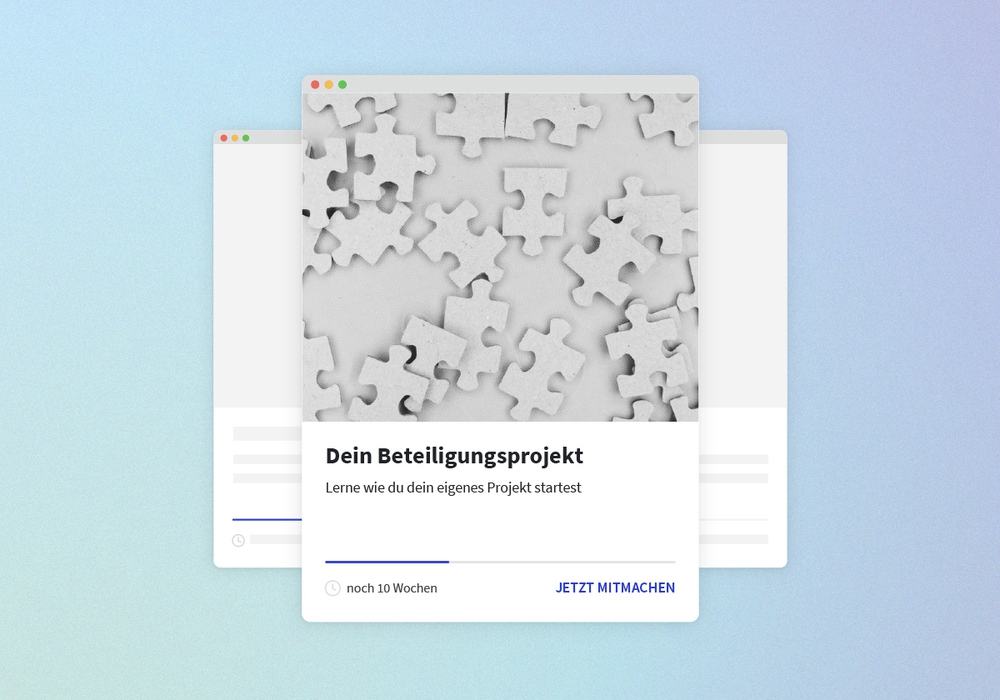 In the course of the webinar you will design your own participation process and implement it independently on adhocracy.plus. This will bring you one step closer to your own successful participation process! Experienced participation experts will be at your disposal during the digital workshop.


That's what you'll learn in this webinar:
What makes for good online participation?
How do I design my own participation process?
What should I bear in mind when participating online?
Practice: Develop your own participation process!
What can the free participation platform adhocracy.plus do?
How do I implement my participation process with adhocracy.plus?
Where is adhocracy+ already being used in practice? - A look at the practice
Practice: Your own project with adhocracy.plus


The webinar lasts 3 hours. For enquiries and follow-up questions write to workshops@liqd.net.