Aug. 8, 2018
Anmeldung zum Creative Bureaucracy Festival am 7./8. September 2018 in Berlin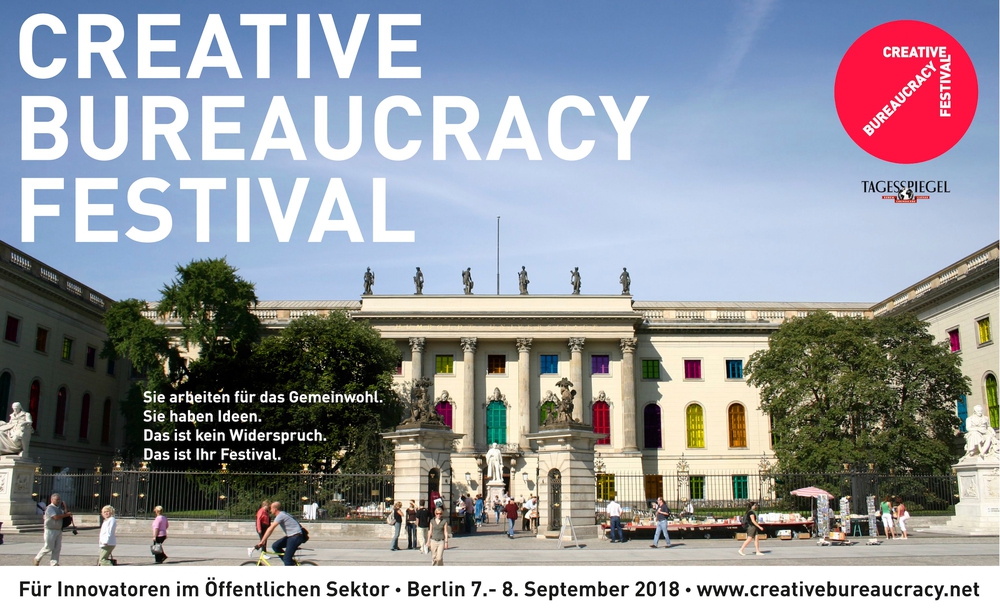 On September 7 and 8, 2018 the Creative Bureaucracy Festival will take place for the very first time in Berlin. The festival invites innovators on all levels of the public sector (from educators to ministers and from municipalities to international organizations) and everyone else who is interested in the topic. 

We are convinced that creativity and bureaucracy does not have to be opposites and that innovation in the public sector will further the common good. That's why we support the festival as a network partner. We will also be there and give an input talk during the festival.
Free registration: Using this link you can register for free to attend the festival.
More information and the schedule can be found here: www.creativebureaucracy.net.